It's been five years since First Lady Michelle Obama launched Let's Move, the national campaign aimed at raising a generation of healthier kids, and in recognition of this major milestone, Michelle and Barack Obama announced Monday the #GimmeFive movement. The movement simply asks people around the country, including kids, parents and a few celebrities, to share five healthy habits.
Well, here at the Dry Pea and Lentil Council, we share the First Lady's passion for getting nutritious foods – like dry peas, lentils and chickpeas – into schools… but we've also got a sweet tooth! Luckily, we stay healthy with these five hacks for making healthier versions of all our favorite desserts:
Add lentils or lentil puree to cookies, cakes and pies for added protein, fiber and nutrients. Try this recipe for Chocolate Chip Lentil Cookies.
Add pea protein to your favorite smoothie or milkshake – find it in the supplements section of your grocery store, and just add a scoop to the mix with your other smoothie ingredients!
Use mashed chickpeas to make an extra-moist, delicious cake batter, like this Lemony Chickpea Cake.
Use No-Nut Butter to make a lower-sugar, low-allergen frosting base. The frosting from these Maple-Glazed Gingerbread Cupcakes can be used to top any of your favorite cake or cupcake recipes!
Add split pea puree to breads and cakes for a boost of iron, folate and antioxidants! Start with this recipe for the Best Ever Nut Bread.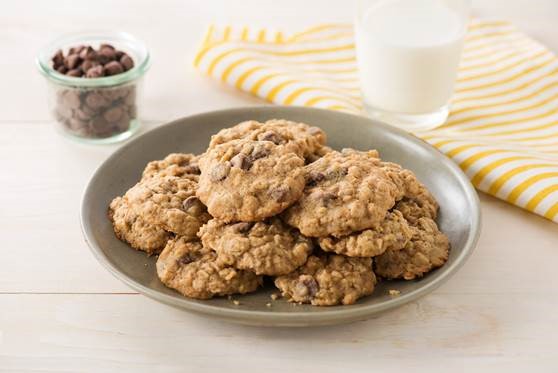 What are your five healthy habits?